Main page / Information and Facilities / Charges /Access / Reservation / Room availability / What is Pension?








Come and Visit Guest House "Pension Sakuraya" Kids Friendly Accommodation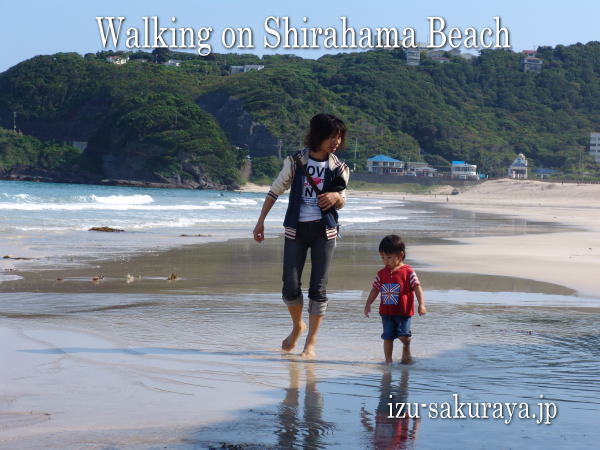 Shirahama in Shimoda city has a long white sandy beach, and there are 2 beaches called "Shirahama Ohama" and "Shirahama Chuo".
Let's start to walk to get gorgeous scenery, wonderful nature and fresh air!!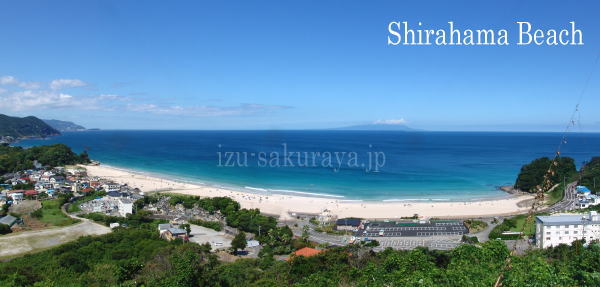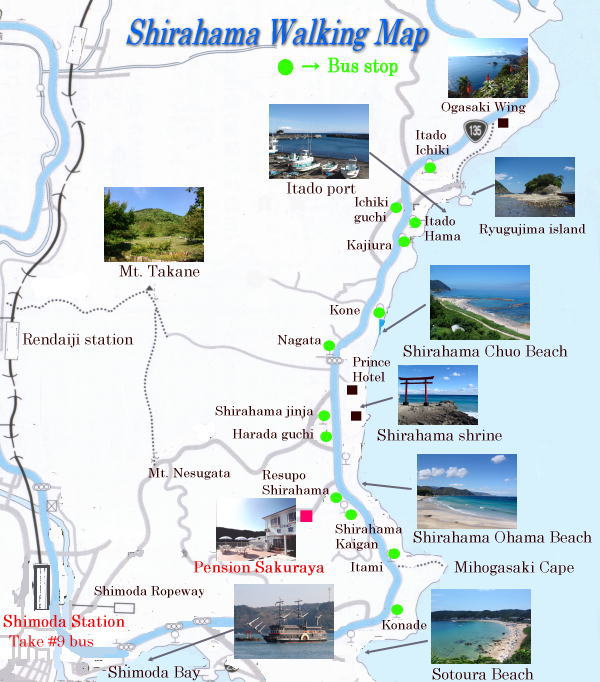 This is a photo of Shirahama Ohama Beach.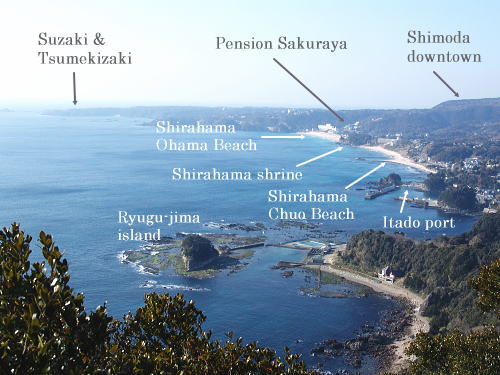 I took this photo from the top of mountain to show Shirahama Chuo Beach and Itado area.



This is my son, Yuuki.
He sometimes guides you our beautiful beach on this page!!




On the road #135 this is the 1st good view point for Shirahama beach after walking from the station.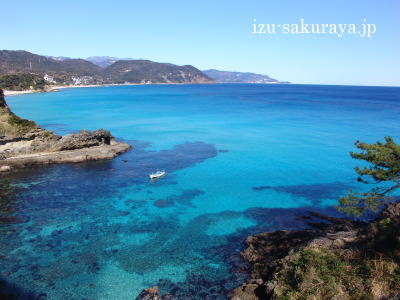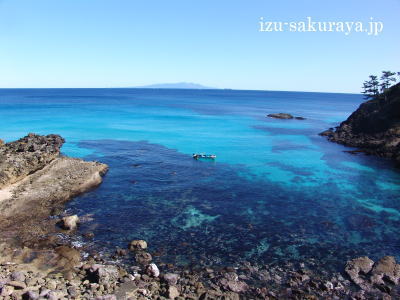 I took these photos in winter on the road #135 and at the parking lot called "Miharashi Hiroba."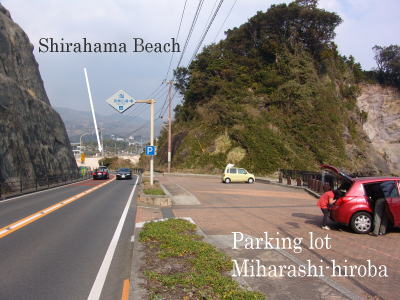 Parking lot "Miharashi-Hiroba" is free of charge except summer.
During summer this parking lot is closed.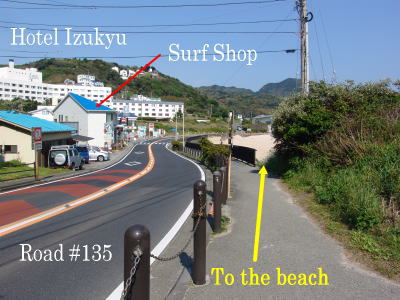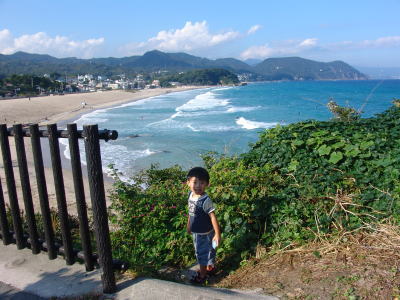 You can find out Shirahama Ohama beach on the right side like this.
Let's go down to the beach!
There is a surf shop called "Shirahama Marina".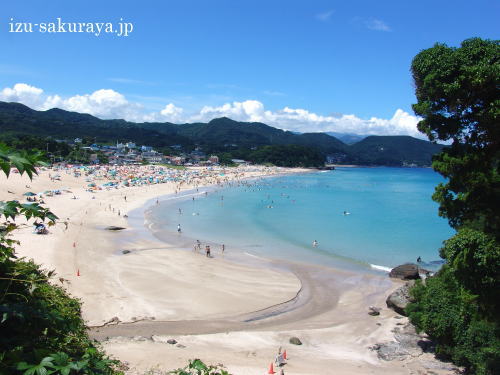 In summer!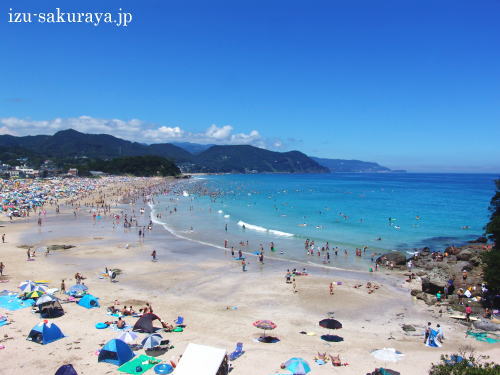 In summer!!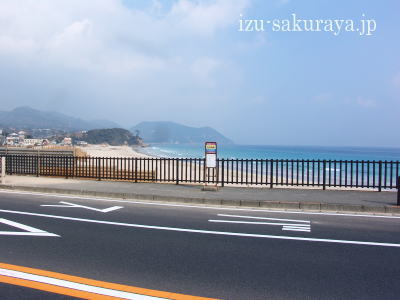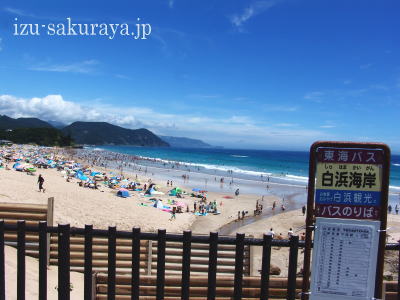 There is a bus stop "Shirahama Kaigan" in front of surf shop.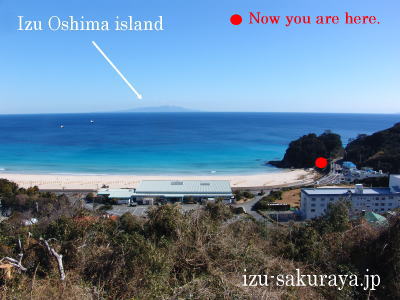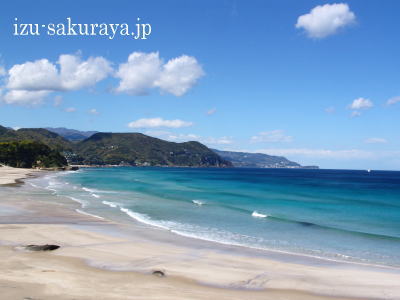 I took the left photo on the top of mountain.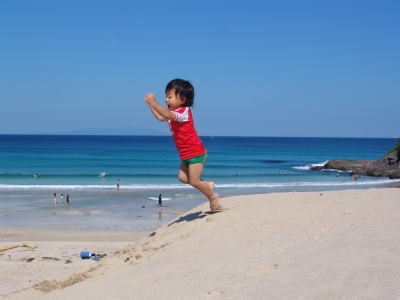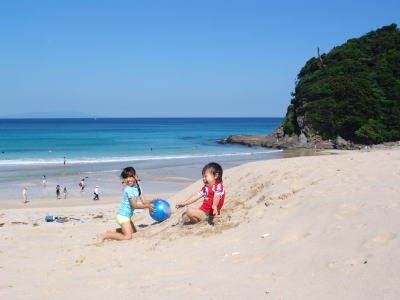 My son loves playing on the beach.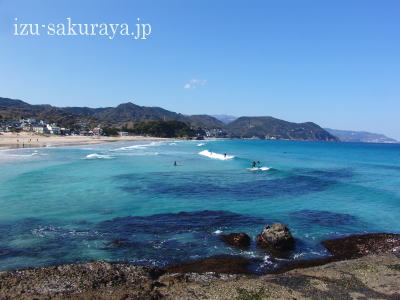 You can go to the right side of this beach and get on the rocks there.
But this area is closed in summer because of danger.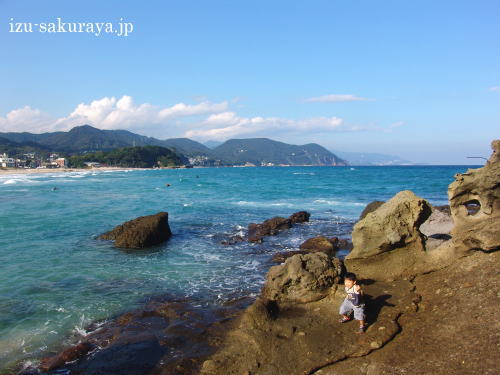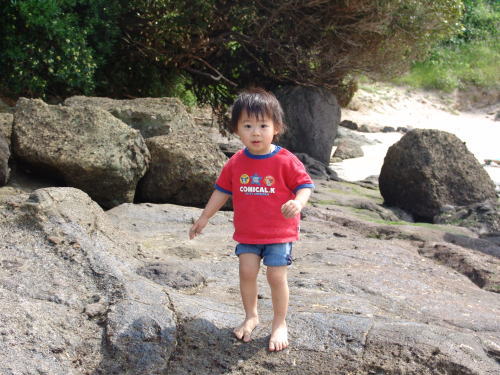 Be careful on the rocks!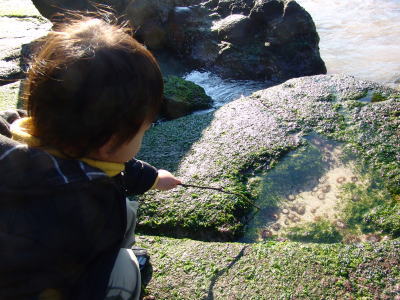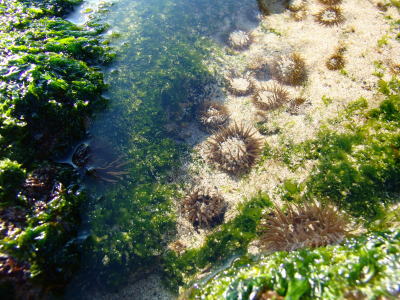 Look at this!! These are sea anemones!!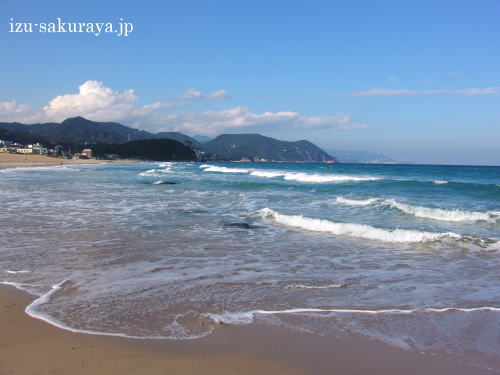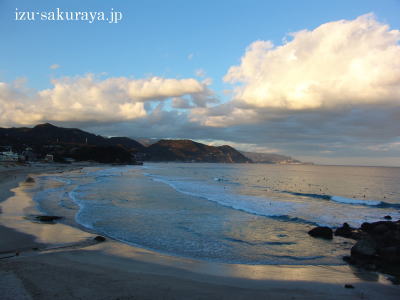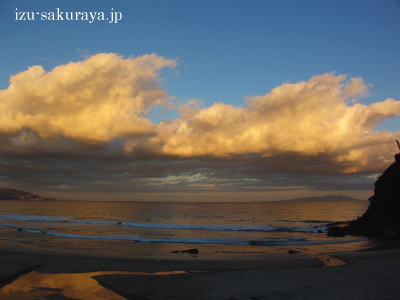 I took these phtos in late afternoon.






We sometimes can see Izu Oshima island over the ocean.




Oshima island under the sun on the horizon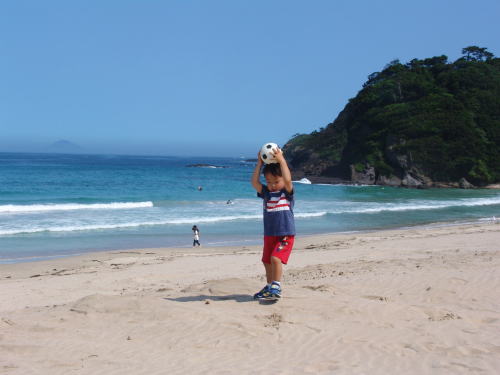 Playing succer on the beach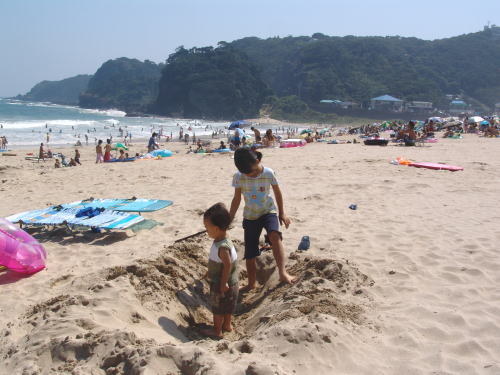 In summer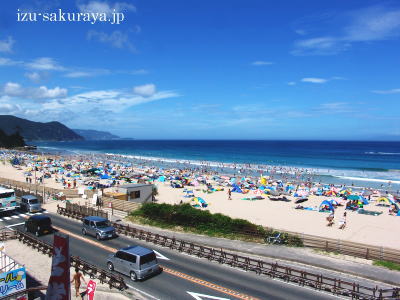 In summer!!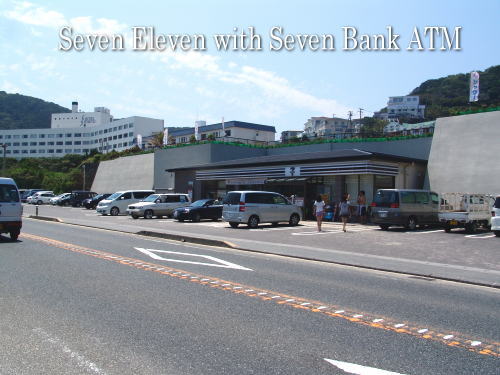 There is a Seven Eleven opened for 24 hours a day, and they have a Seven Bank ATM.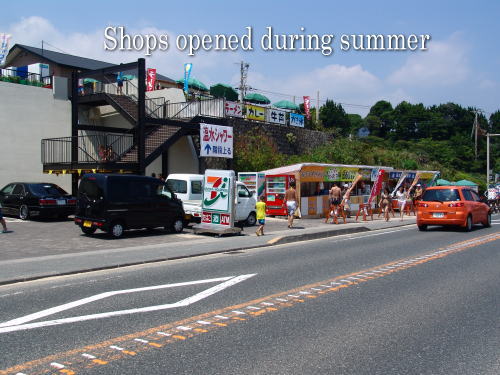 In summer some shops are opened.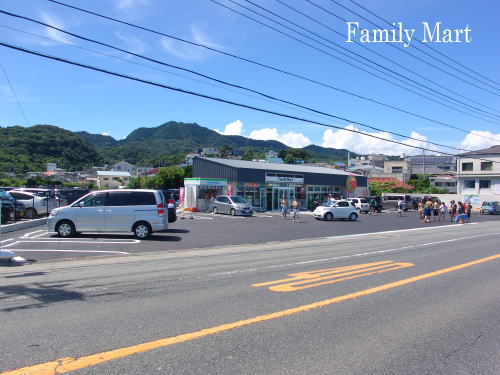 There is a convenience store called "Family Mart" on the roadside.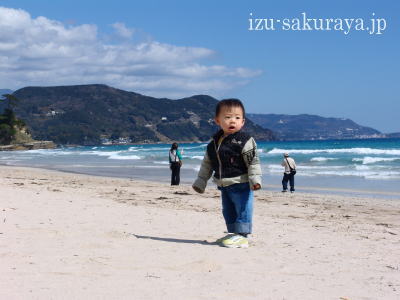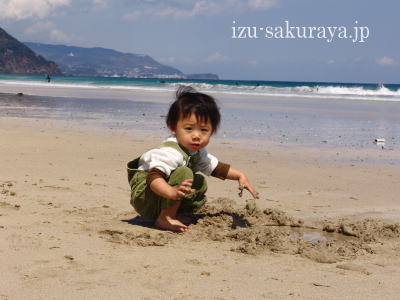 My son Yuuki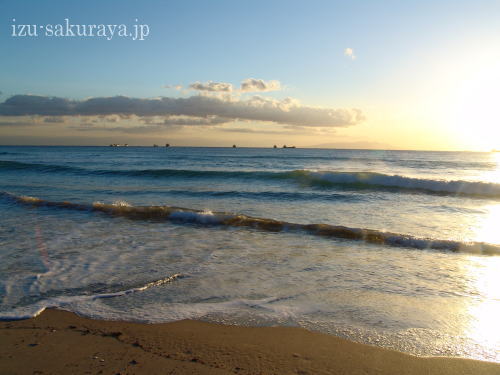 In early morning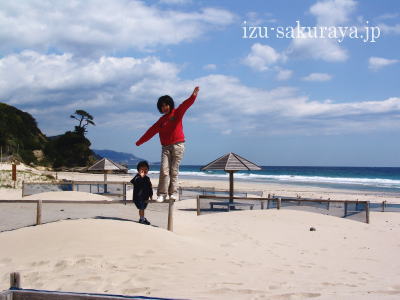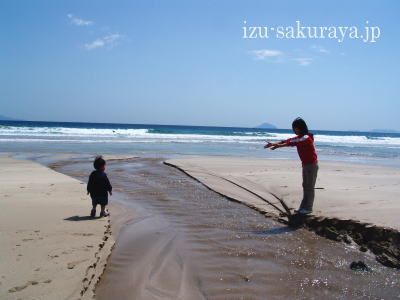 My children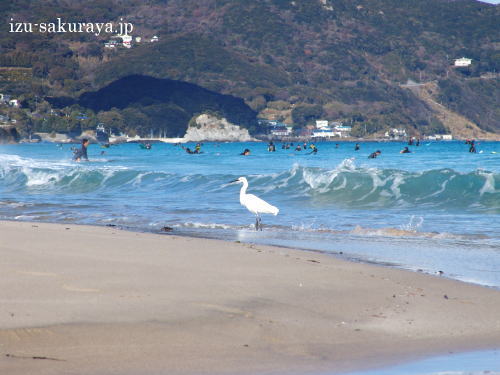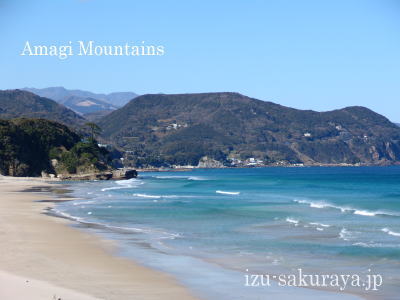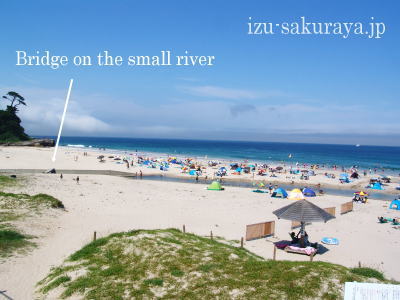 There are two small rivers on this beach.
Go across the river.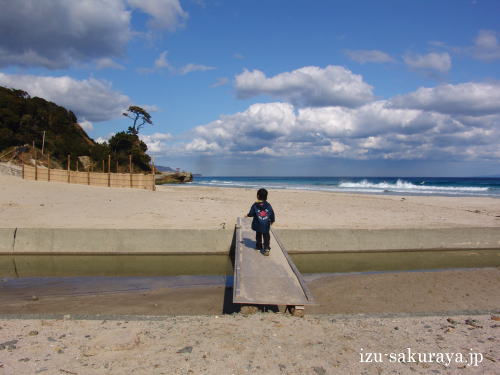 Let's continue walking toward Shirahama shrine.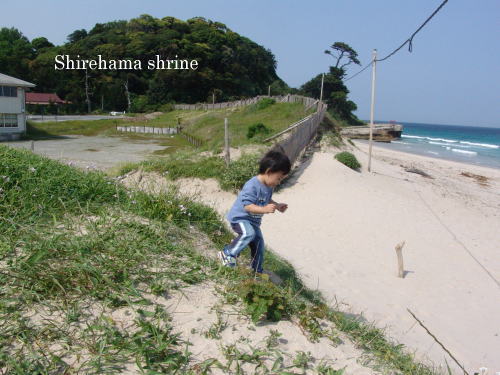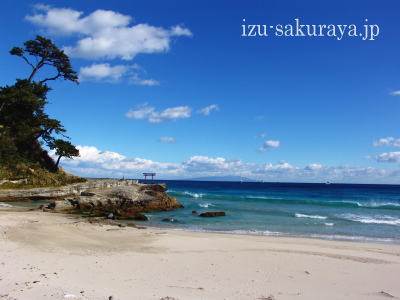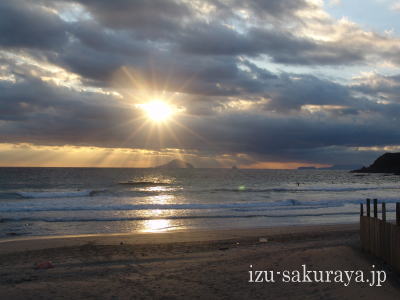 We arrived at the left part of Shirahama Ohama beach.
There is Shirahama shrine and there is a red gate called Torii in Japanese on the rock.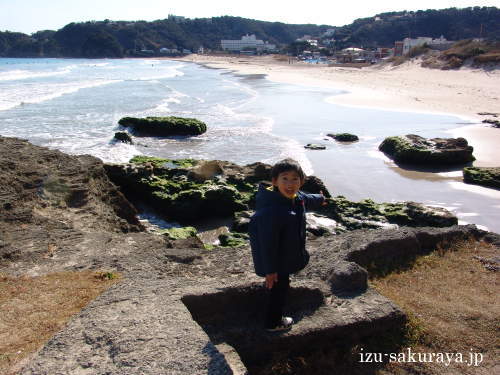 Red gate "Torii" on the rock




Torii and the pacific ocean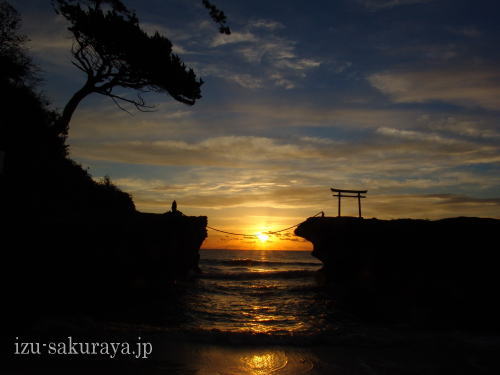 This is one of good points for taking photos with sunrise.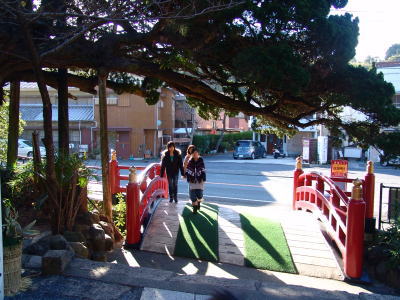 Let's get into Shirahama shrine.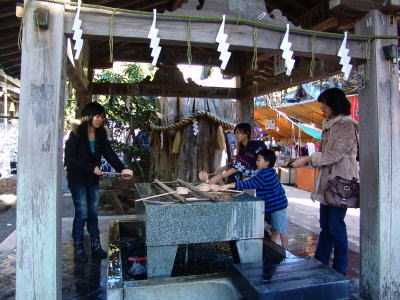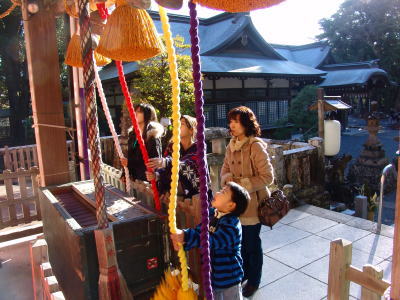 Before getting into the field we have to wash our hands here, and we can pray.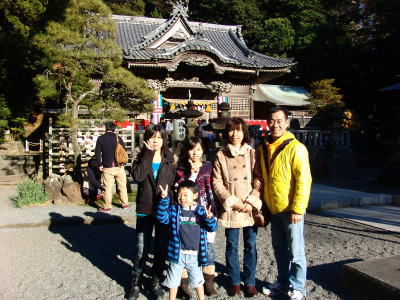 Go to the next stage:
Walking behind Shirahama Shrine
---


---







Presented by Pension Sakuraya in Shirahama Beach


Main page / Information and Facilities / Charges /Access / Reservation / Room availability / What is Pension?

Pension Sakuraya Japanese site
Copyright (C) Pension Sakuraya All Rights Reserved