Main page / Information and Facilities / Charges /Access / Reservation / Room availability / What is Pension?








Come and Visit Guest House "Pension Sakuraya" Kids Friendly Accommodation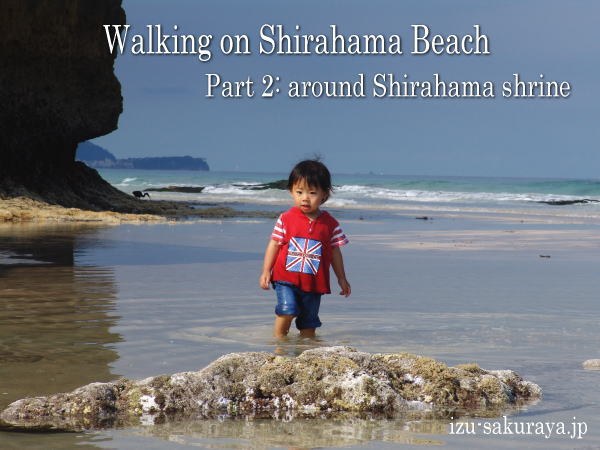 Let's restart walking from Shirahama shrine in Shirahama beach.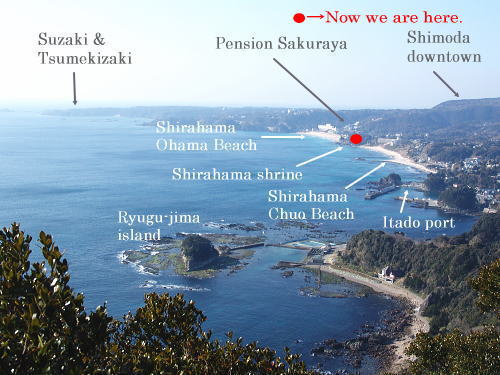 I took this photo from the top of mountain to show Shirahama Chuo Beach and Itado area.
_Continue walking toward Torii gate on the rock.
When we have a low tide we can walk under the rock on the right side, but we usually have to walk on the rock from the left side.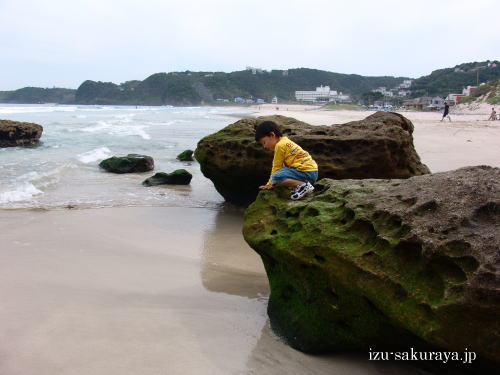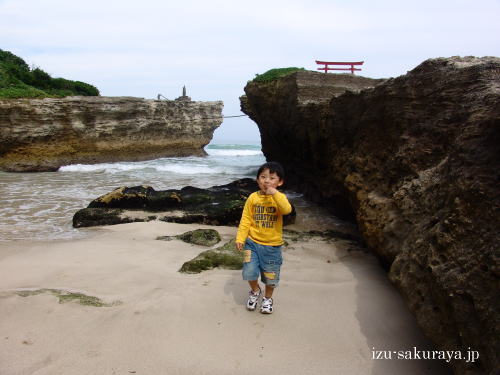 "Dad, the water is salty!!"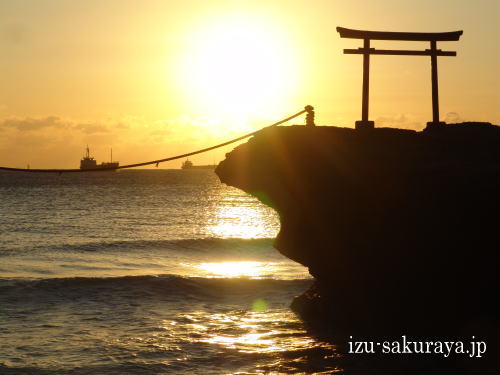 This place is a good point for picture with Torii gete.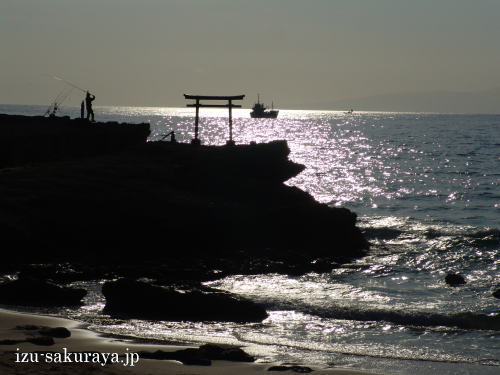 | | |
| --- | --- |
| | |
| At half tide and high tide | At low tide |
| | |
| | |
| | |
| | |
| | |
| | |
| | |
| | |
| | |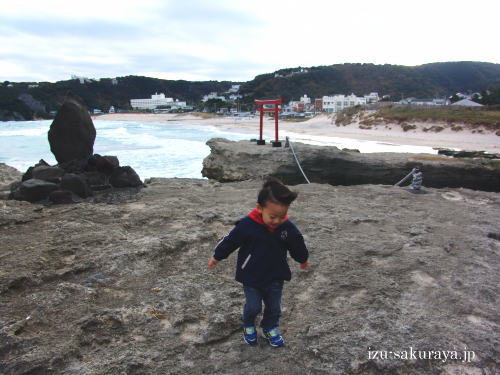 On that day he had a strong wind on the rock.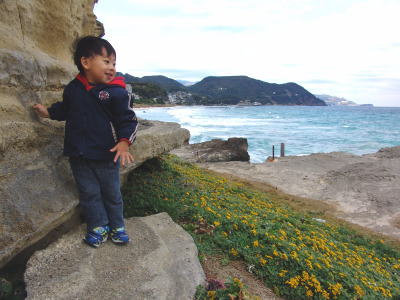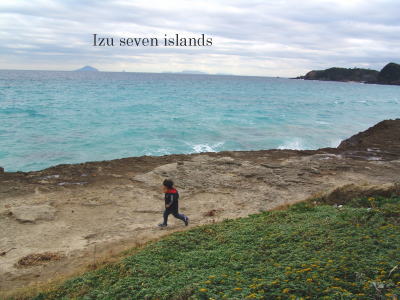 We can see the Izu seven islands over there.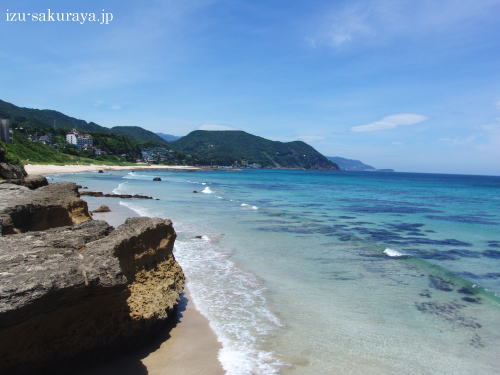 A tropical sea at low tide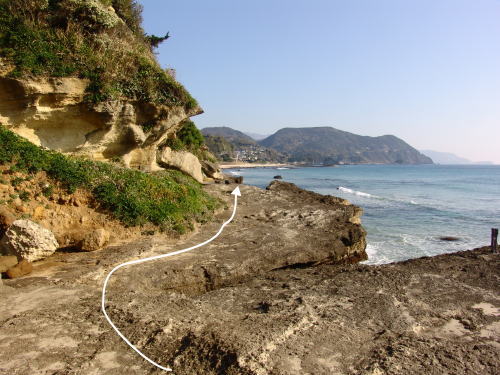 Let's continue walking on the rock.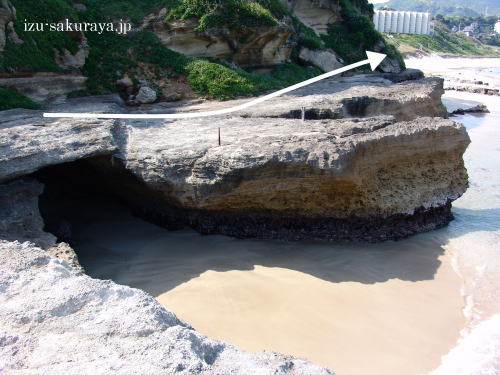 When we have a lowest tide the secret cave appears under the rock.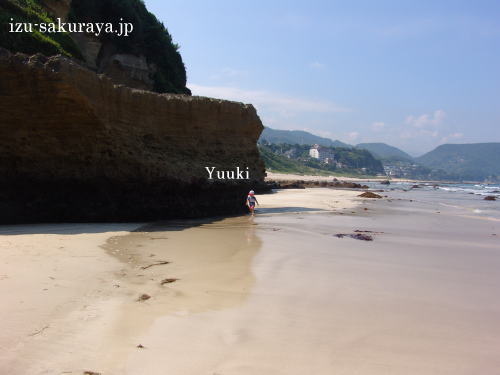 Walking under the rocks to go to the cave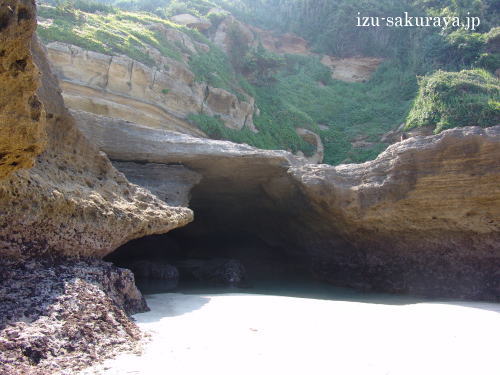 Let's get into the cave.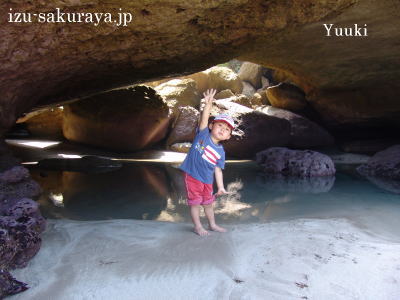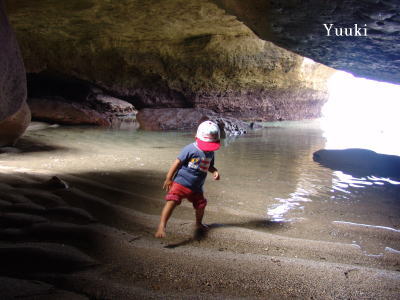 Exploring in the cave!!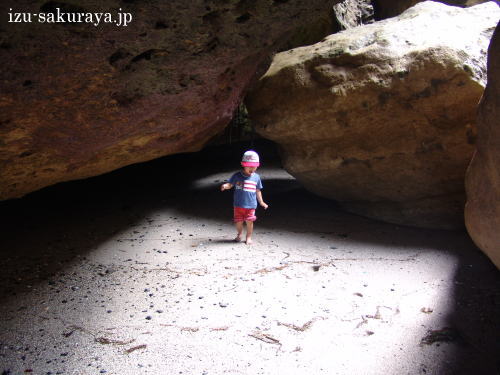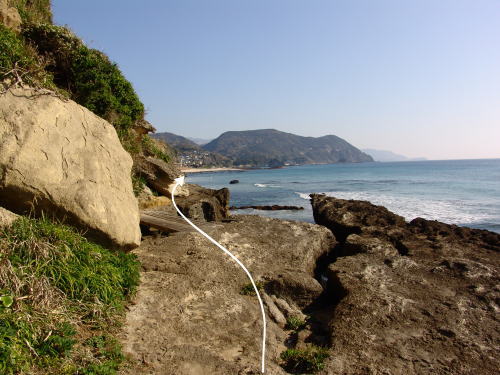 Continue walking on the rock.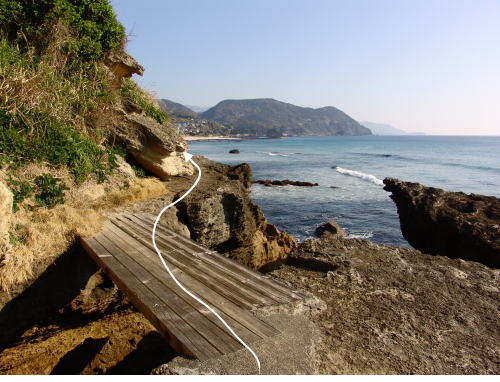 There is a small bridge on the way. Be careful!!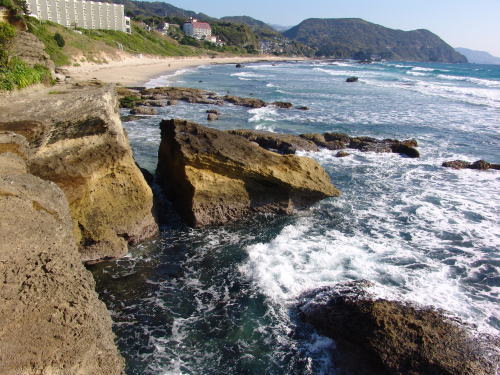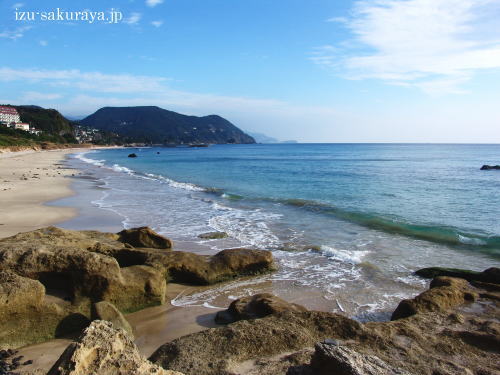 Now we are getting to Shirahama Chuo Beach!
Go down the stairs to get to the beach.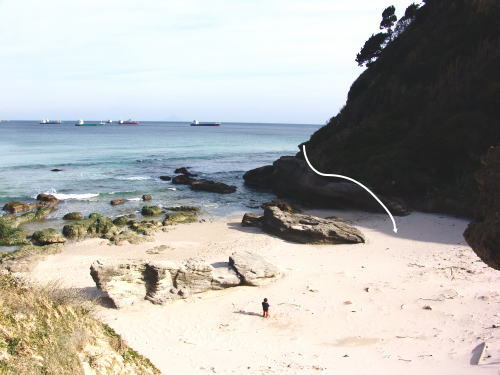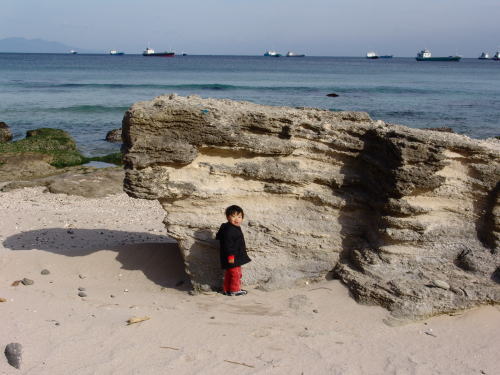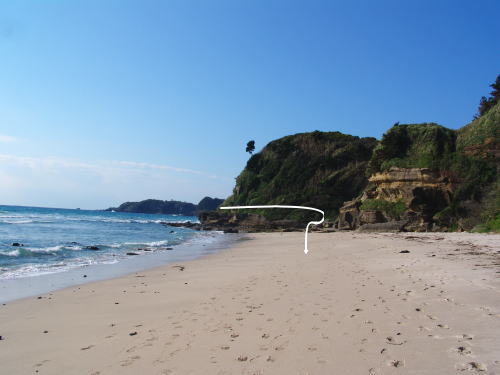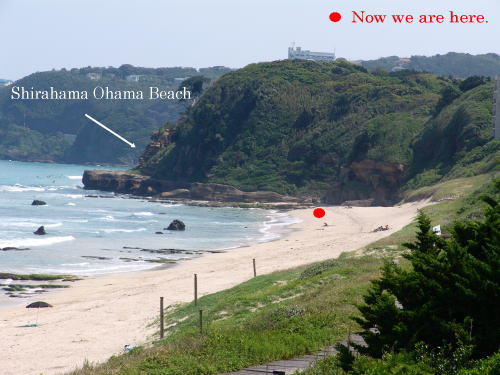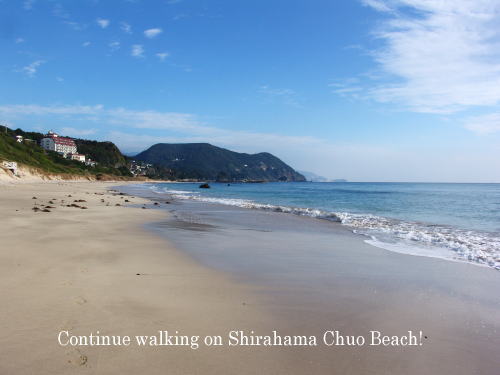 To be continued.



Go to the next stage: "Shirahama Chuo Beach" - Under construction



Back to the 1st stage:
"Walking on Shirahama Ohama Beach"
---


---







Presented by Pension Sakuraya in Shirahama Beach


Main page / Information and Facilities / Charges /Access / Reservation / Room availability / What is Pension?

Pension Sakuraya Japanese site
Copyright (C) Pension Sakuraya All Rights Reserved